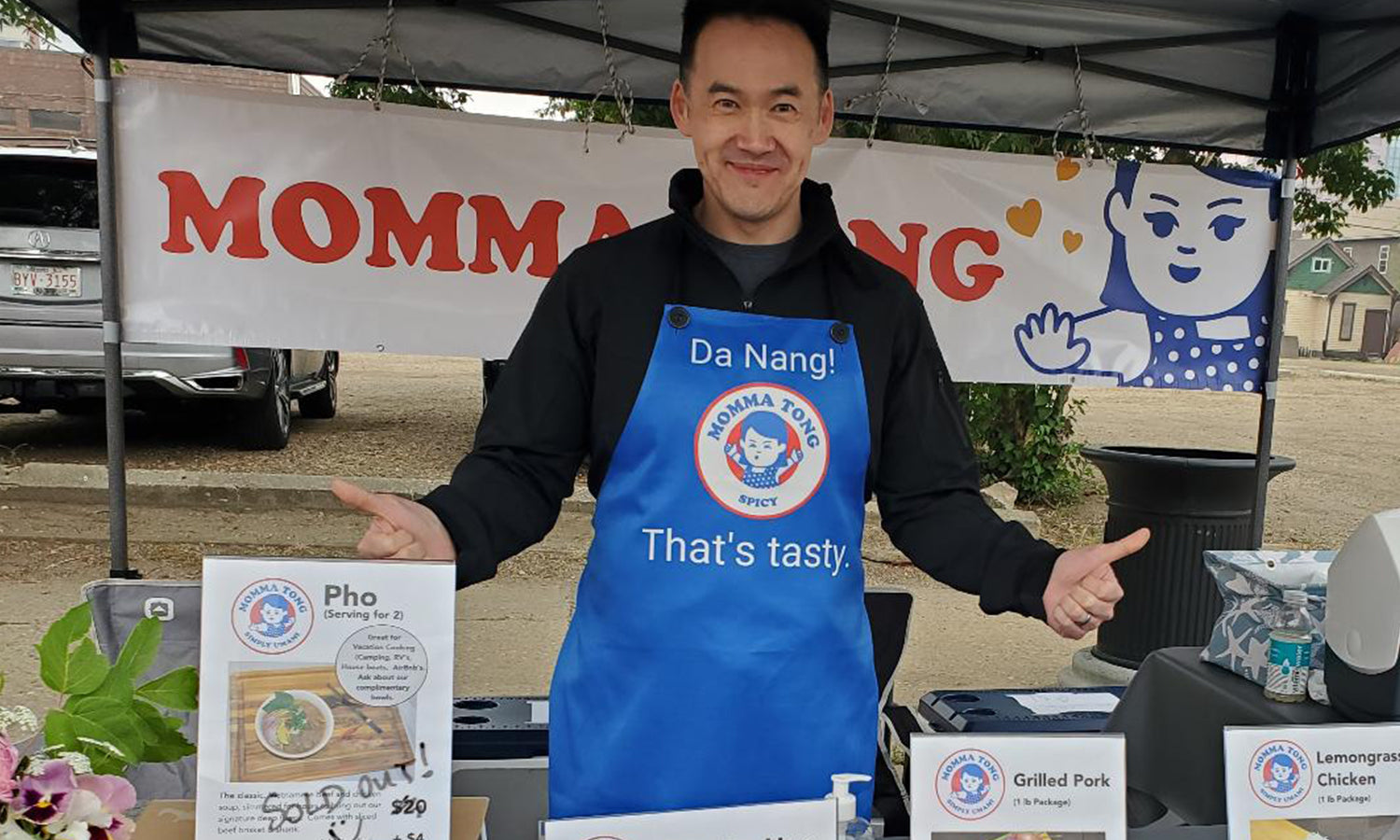 Aug 3, 2021
Trials and Triumphs
We've been at it for a month, and there are a couple things I've learned…first, this is A LOT of work; second, scaling a recipe to produce in volume is not as simple as "just solving a math problem!"
Whew!  Now that's out of the way, I'd like to start with acknowledging that we are very blessed to have the support of our friends and family. Thank you all, Momma Tong wouldn't be where we are without you!
The journey has been wonderful so far.  We've met other great vendors that have graciously showed / helped us with some tricks of the trade and starting building working relationships to help each other.  I'm glad that I learned early on that I can not do everything on my own.
Looking to the rest of the market season, I'm excited to continue to share our food with the community and about adding a few more menu items, so stay tuned!
At the end of the day though, I am still having fun😊. I am ecstatic when customers come back and tell me they loved the food and I am grateful for and appreciate critiques that push me to do better.  Flavours and tastes evolve over time so I continually look for ways to improve the flavor without sacrificing quality.
One thing hasn't changed and will never change, my philosophy regarding our food; which is preparing meals using ingredients and methods as if I was prepping it for my family.  The food must be healthy AND taste great.
If I don't think it's fit for my family, it has no place on our menu or on your table.
With that said, thank you for supporting us and thank you for inviting us to your table!
Van