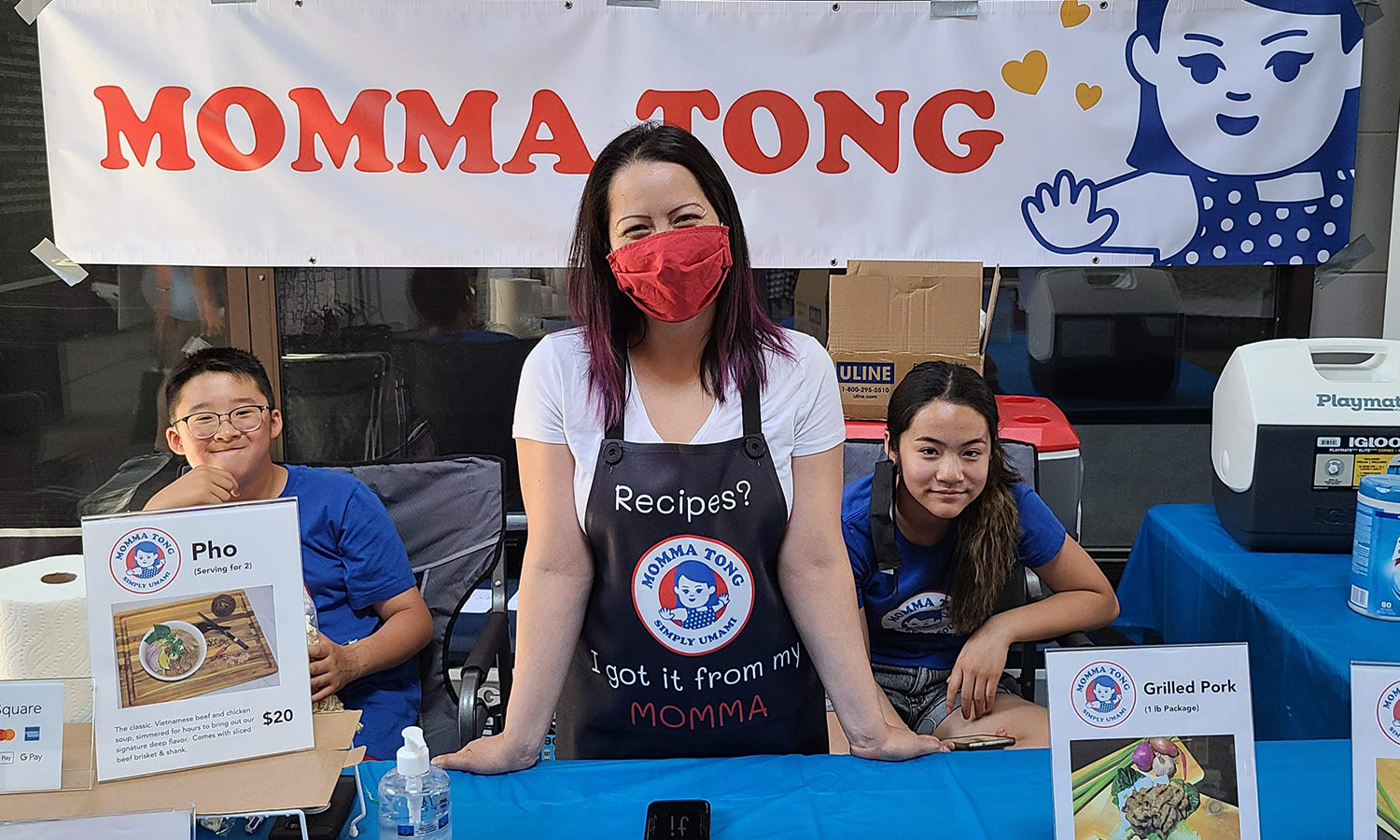 Jun 27, 2021
First Farmers' Market Debut!
It's been a long time in the making, all our planning and hard work came to fruition as Momma Tong launched at Callingwood Farmer's Market last weekend. The day was sizzling, the people were friendly!  Our family and friends came out in support of us, what a pleasant surprise and thank you all!
This summer will be filled with soup simmering, rolling of spring rolls and lots of chopping and marinating. I am excited to share my love of tasty food with you Edmonton! Find us on Instagram and facebook… bear with me, my daughter is teaching me the ways and it's a steep learning curve for this momma! Looking forward to a summer of finally sharing food and drinks with friends and family.
Stay healthy and eat well!